Roade Community Choir
"Singing for Pleasure"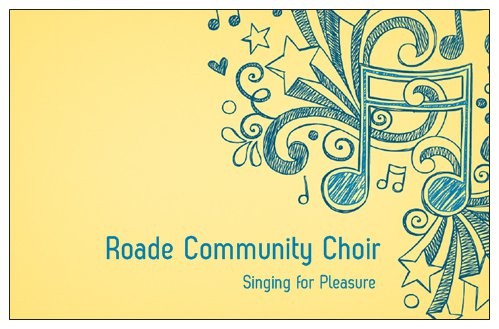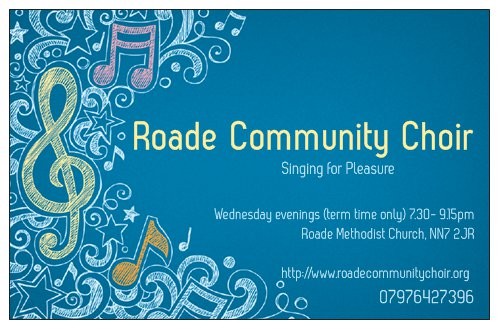 Our next rehearsal is
​Wednesday 19th October 2016

We will then meet again after half term on Wednesday 2nd November 2016.​​

Message for Alice: If you see this, please could you call again in regards to your query. The voicemail you left missed out digits in your phone number so I am unable to call you back. Thanks, Laura​​​.